Education & Training
As humans, we never lose the capacity to learn. As we grow, our desire for knowledge can even increase. At Hammond-Henry Hospital, we have many options to help educate our community about health topics and even life-saving techniques. We also partner with other organizations to offer support for caregivers and Alzheimer families.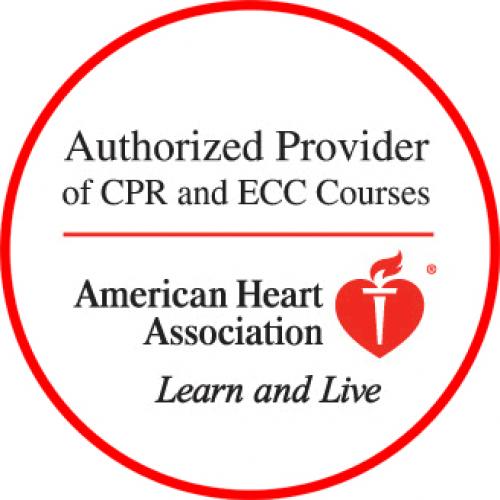 What kind of life-saving techniques do you teach?
First Aid – learn critical skills to respond to and manage an emergency in the first few minutes until emergency medical services arrive.
CPR – A hands-on course for those interested in learning how to save a life. Friends and Family CPR and those seeking a CPR course completion card.
ACLS and PALS – instructor-led training that highlights the recognition and intervention of cardiopulmonary arrest, immediate post-cardiac arrest, acute dysrhythmia, stroke, and acute coronary syndromes (ACS).
These classes are offered to schools, churches, businesses, groups or individuals for a nominal fee. If you'd like to find out more about course offerings, please call 309.944.9133 to request a course. Recently, we purchased mannequins that give feedback on the effectiveness of CPR.
Do you offer presentations for community groups?
We love going into the community to present on various topics. Please call 309.944.9134 to set-up a presentation. We present on the following topics:
Cardiovascular Disease
Diabetes
Heart Failure
Home Health
Nutritional Services
Peripheral Vascular Disease
Skin Cancer Awareness
Stroke Awareness
Other topics upon request
Do you offer any support groups?
Support groups can be very beneficial to those going through a "new normal". We partner with outside groups to offer support groups for Alzheimer's families, caregivers, and cancer patients.
3DStrong – Meets every Tuesday at 5:30 pm in hospital rehab department. Please contact Julie Theill for more information at 309.944.9151
Alzheimer Support Group – Meets second Tuesday of every month, 6:30 - 7:30 p.m. in the hospital's conference room. Registration is not needed for attendance. Anyone interested in Alzheimer's or dementia is invited to attend. For more information, call 309.781.6492
Caregiver's Support Group – Meets second Thursday of every month, 12:30 – 2 p.m. in the hospital's conference room
Should you have another need for a support group not listed here, please contact Hammond-Henry Hospital Social Services at 309.944.9170 for more resources.
Women & Men's Health Series:
Presentations on a variety of health topics are offered in our community.
Colon Cancer Screening:
The month of March is Colon Cancer Awareness Month. To increase awareness, we offer FREE colon screening kits the entire month. Kits are available at the Laboratory department.
Respirator FIT Testing:
If you are a business that requires the use of an N-95 respirator as required by OSHA, Hammond-Henry Hospital can help. We offer on-site FIT testing for your staff to comply with the requirements of workplace safety. Please call 309.944.9134 for more information.