News & PR
Hammond-Henry Hospital awarded for excellence in care
January 3, 2022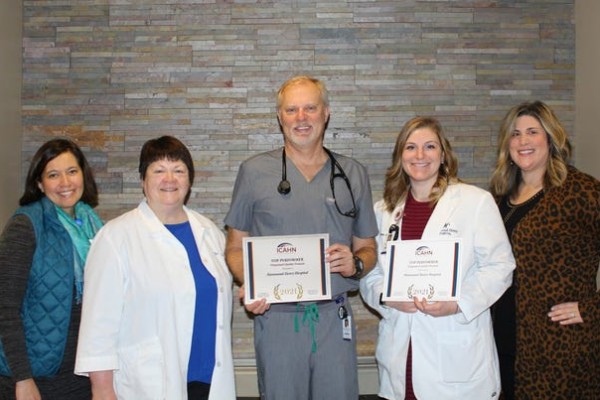 GENESEO, IL – The Illinois Critical Access Hospital Network (ICAHN) recently recognized Hammond-Henry Hospital for its ongoing commitment to exceptional quality of care, during a ceremony held November 18th at the I-Hotel and Conference Center, Champaign, IL.
As part of the Federal Office of Rural Health Policy Medicare Beneficiary Quality Improvement Program (MBQIP), Hammond-Henry Hospital and other critical access hospitals were asked to voluntarily participate in four defined domains of quality outcomes. These four domains include: Patient Safety/Inpatient; Patient Engagement; Care Transitions; and Outpatient Measures.
Hammond-Henry Hospital was recognized for being in the top 10% of all critical access hospitals in the country for exceptional outpatient quality of care as well as being a high-achieving HCAHPS hospital.
The Hospital Consumer Assessment of Healthcare Providers and Systems (HCAHPS) is a survey instrument developed to measure a hospital patient's perception of their care. These HCAHPS ratings awards include hospitals that received top scores greater than 90% for the global questions as well as hospitals that received four- or five-star ratings.