News & PR
Hospital Foundation Annual Golf Outing
September 26, 2018
Hammond-Henry Hospital Foundation hosted their 14th Annual Golf Outing on Monday, September 10, 2018 held at the Kewanee Dunes Golf Club, Kewanee. One hundred and fifty golfers and volunteers participated in this year's outing. Approximately $12,000 was profited from the event which will be used toward the purchases of chairs in patient rooms for family & visitors.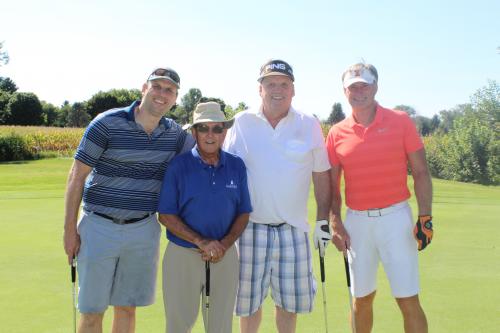 Winners of Low Gross Men's were the Nash, Nash, Bean & Ford Team with a score of 59 . Pictured are from left: Dameon VanderMeer, Todd Sieben, Bruce Bergthold & Mike Hamer.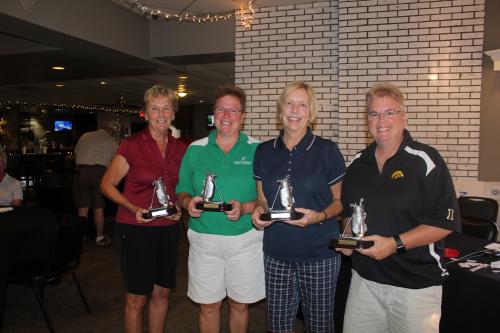 Winners of Low Gross Women's Team with a score of 79 were: Mariane Andrews, Darcy Hepner, Julie Lake & Nicole Fairman.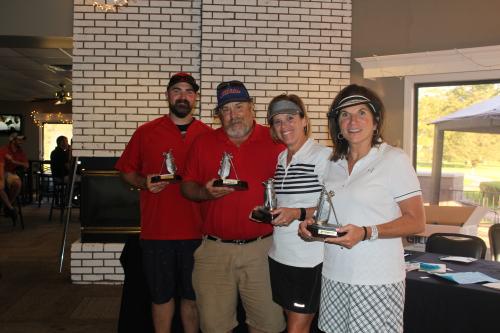 Winners of the Low Gross Mixed Team with a score of 72 were: Matt Kelly, Brad Zschiesche, Jayne Hoelscher & Jackie Jobe.