Nursing at Hammond-Henry Hospital
At Hammond-Henry Hospital we strive to improve the quality of life in our communities. Our nurses are committed to providing excellence in health care. We uphold the values of Florence Nightingale who demonstrated that nursing is both an art and a science. Our nursing professional practice model is underpinned by our nursing philosophy.
Our Nursing Philosophy
We resolve to provide each patient and their family with caring, quality healthcare in a safe environment. The goals of the Hammond-Henry staff is not to limit themselves to what is required. In providing care to our patients, we will demonstrate compassion and understanding. We will be creative in meeting not only medical but assisting with spiritual, financial and family needs.
Each member of the Hammond-Henry Hospital team is committed to making a difference. That commitment includes; embracing change, understanding that everything we do counts and treating each other with respect and dignity. Perception equals reality.
Professional Practice Model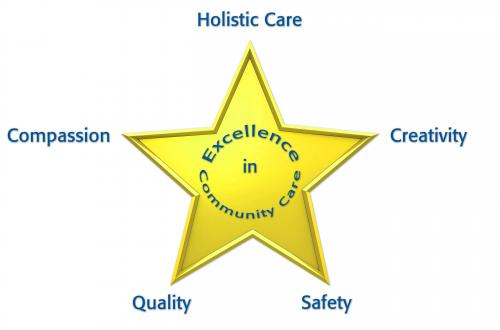 Benefits: We're Here for You
We recognize that each employee is unique with their own set of personal needs and goals. When you join Hammond-Henry, you will have a portfolio of benefits to choose from that continues to grow year after year. Explore some of our current offerings:
My Nursing Journey
At Hammond-Henry Hospital, Nursing is more than a career, it is a jouRNey. Follow the jouRNey that some of our nurses would like to share.
DAISY Award
The DAISY (Diseases Attacking the Immune System) Award is an international recognition program that honors and celebrates the skillful, compassionate care nurses provide every day. The DAISY Foundation was established by the family of J. Patrick Barnes after he died from complications of the auto-immune disease ITP in 1999. During his hospitalization, they deeply appreciated the care and compassion shown to Patrick and his entire family. When he died, they felt compelled to say "thank you" to nurses in a very public way. Please say thank you by sharing your story of how a nurse made a difference you will never forget!
Learn more about our Daisy Award program